Stang-Aholics, LLC Website -
Grilles
Browse Grilles
Products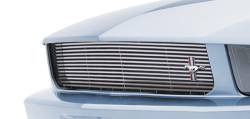 Description:
Chrome Grille To Replace Factory Grille For 05 - Up V6 This Pony Style Grille Is Manufactured In Injection Plastic With A Chrome Finish. Includes The Pony Emblem. Replaces Factory V6 Grille....
More Details »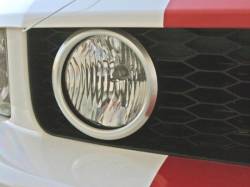 Description:
05 - 09 Mustang GT Grill Fog Lamp Bezels Our Gt Grill Light Trim Adds A Lot Of Style To The Front Of Your Mustang Gt. Made From Stammped Aluminum With A Chrome-anodized Or Brushed-satin Finish....
More Details »
Not Available
These have been discontinued by the manufacturer.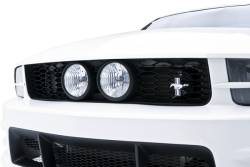 Description:
Grille Relocates Mustang Front Fog Lights To The Center for 05-09 Mustang GT Models This Is A Center Fog Lamp Grill For The New Mustang GT. This Shelby-Style Grill Has The Two Fog Light...
More Details »