Stang-Aholics, LLC Website
»
JLT Performance

If you're looking for top-quality cold air intakes, oil separators, and other performance parts for your Late Model Ford Mustang, this brand page is for you!. Stang-Aholics.com is proud to carry and offer many new products from JLT Performance for your Fox Body, SN95, S197 or S550 Late Model Mustang. These Performance products from JLT will truly enhance your driving experience and will not only make your Mustang Perform Better but also look better under the hood!
JLT Performance is a family-owned business founded in the USA and they are driven (just like us at Stang-Aholics) by a passion for every Year Mustang and Body style. JLT Performance was founded back in 2003 with this strong passion for the Ford Mustang. Since the first product for the 2003/2004 Cobra JLT has taken the aftermarket by storm and grown to an ever-expanding product line for nearly EVERY late model Mustang from the 1979 model year to the current production year Mustang! At JLT they fully understand the need for aftermarket parts that will not only work well but do so while looking good and offering performance at an affordable price point! JLT is confident they have some of the best products on the Mustang market today and they will stand by what they manufacture 100% and are happy to help give the end customer superior customer service if ever needed. JLT Performance is proud to make its aftermarket performance products right here in the USA!
So, what are you waiting for? Upgrade your late Model Mustang's appearance and Performance today by going with JLT and Stang-Aholics to make your Mustang Perform better and more enjoyable to drive while supporting American made products and American born businesses!!
---
JLT Performance Categories
---
JLT Performance
Products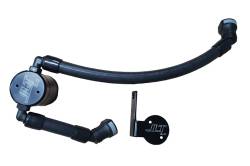 Description:
JLT Oil Separator 3.0 Passenger Side (2020 Mustang GT500) Keep Your Oil Where it Belongs with JLT's 2020 Mustang GT500 Passenger Side Oil Separator. An Oil Separator will keep oil out of your...
More Details »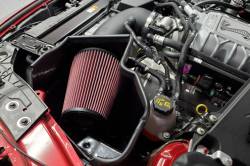 Description:
JLT 2020 Ford Mustang GT500 Big Air Intake Kit with Red, Blue or White Filter Computer designed and HUGE in size! JLT was able to design this tube to use all of the available space, the tube is...
More Details »
FREE SHIPPING on orders *$199 or more
---
More About
JLT Performance
JLT Performance Offers High-Quality American-Made Cold Air Intake Filter Kits and Oil Separators for many late model Mustangs. JLT Intakes and other products are available for 79-Up Fox Body Mustangs, SN95 Mustangs, S197 Mustangs, and S550 Mustangs. Improve the performance and enjoyment of your Late Model Mustang today with JLT Cold Air Intake and Oil Separator products today!