Stang-Aholics, LLC Website
»
Total Control Products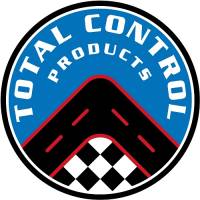 Total Control Products (TCP) began improving Mustang suspension and steering components back in 1995. Since the product line's inception, they have been driven to offer the Mustang enthusiast and builder the highest quality suspension and steering components available specifically for early-model Mustangs, Cougars, Comets and Falcons.
TCP's goal has always been performance, quality and easy product installation without compromising the originality of your Classic Mustang or Ford. For over two decades now, TCP has proudly maintained it's position as the top-tier performance steering and suspension brand in the early Mustang market.
Stang-Aholics is a leading dealer and distributor of the TCP brand. We sell the complete TCP line of products and can provide you with the right suspension and steering parts for your Classic Mustang project.
---
Total Control Products Categories
---
Total Control Products
Products
---
More About
Total Control Products
Total Control Products (TCP) brand is based out of Sacramento California. All of their products and components for the Classic Mustang and other early Fords are proudly made in the USA. With a large manufacturing facility, they are able to control many aspects of manufacturing and final assembly of all the products they produce. Be confident when purchasing a TCP steering or Suspension product that you are getting a well engineered, high quality product made from an experienced industry leader.
TCP offers a vast and diverse line of Mustang steering and suspension components.
Their steering parts for the Classic Mustang includes: Power and Manual Rack and Pinion Kits, Inner and Outer Tie Rod Kits, Adjustable Bumpsteer outer tie rod kits, power steering pump and line kits, Heavy Duty Forged Spindles and More.
Their Suspension parts offering for the Classic Mustang Includes: Front Coil-Over Conversion Kits, Tubular Front Control Arms and Strut Rods, Air Spring Suspensions, 4 Link G Bar Rear Suspensions, Torque Arm Rear Suspensions, Rear Panhard bar kits, Leaf spring packages, VariShock Gas Shocks, Anti Roll Bar Kits and now Complete Front Suspension Clips For Coil-Over Front Suspensions for Classic Mustangs.
They also offer chassis reinforcement products including: Subframe Connectors and Chassis Stiffener Kits