Stang-Aholics, LLC Website
»
Legendary Wheel Co.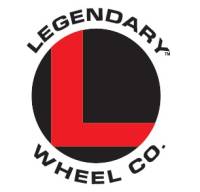 Stang-Aholics is Proud to offer the full Legendary Wheel line-up for your 65-73 Classic Mustang and other classic Ford vehicles! Legendary wheels are made for the classic car enthusiast that demands the best in looks and quality. Legendary specializes in wheel designs that are both authentic and timeless. Legendary wheels will set your classic Mustang apart from the crowd with their LEGENDARY quality and style. Legendary Wheels can be the perfect complement to your Classic Mustang's overall style and body lines.
QUALITY and VALUE: Each Legendary wheel is engineered for superior strength to ensure you can count on them to handle many years of use and ensure they will look good for years to come! Unlike many other aftermarket wheel manufacturers, every Legendary wheel design is tested to strict SAE J2530 standards to prove the wheel's performance and durability for real-world application. It's straightforward for Legendary Wheels Company, if the design doesn't pass the test – it doesn't get released to the market. With this commitment to quality, you can choose Legendary wheels with confidence.
---
Legendary Wheel Co. Categories
---
Legendary Wheel Co.
Products
---
More About
Legendary Wheel Co.
Legendary Wheel Company offers many different style wheels for Classic Mustangs and Fords. Some of the most popular styles offered by Legendary wheel are the following models: LW10, LW20, LW30, LW40, LW50, LW66, LW67, LW69, LW70, and LW90 Series Wheels. These wheels are the perfect finishing touch to 65 66 67 68 69 70 71 72 73 Classic Mustangs and Classic Fords!