Customer Rides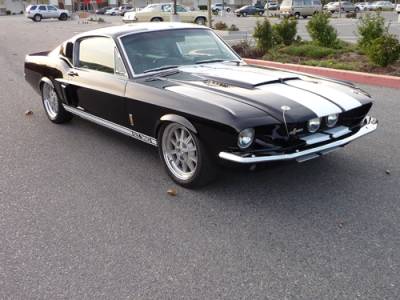 5 photos
Dan Bilek's "Dark Matter" Mustang is a black Mustang fastback with a sleek custom look and attention to the details.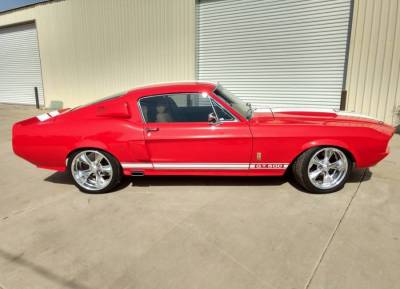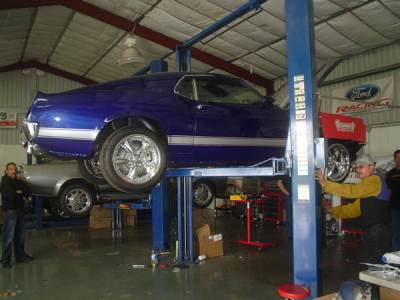 7 photos
This 1970 Boss 302 Mustang came to us from Season IV of the T.V. Show Overhaulin'. The vehicles owner, Hector Perez, wanted a modern Tremec TKO 500 Manual Transmission System installed in his Overhauled classic. So we partnered up with Keisler Engineering and Ford Racing to Overhaul the Overhaulin' car with a new short throw 5 Speed Modern Transmission. We performed the swap in a matter of days on Hector's sweet ride. We also had one of the editors for Mustang Monthly & Mustang and Fords Magazine present during the complete process. The entire installation was featured in MM or Mustang & Fords.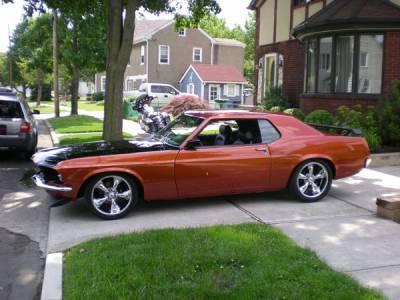 2 photos
Check out this 1969 Mustang Coupe that Kevin Bliss Owns and Built himself.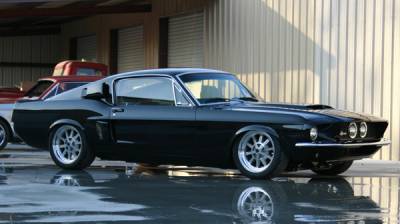 1 photos
Check out the beautiful Restoration of Lisa's 1967 Mustang.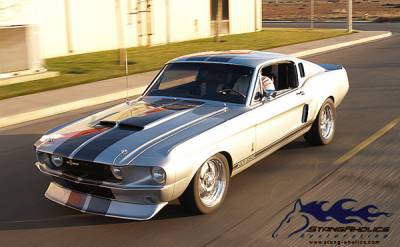 22 photos
This car was brought to our shop to get all the finishing touches. One of our good friends, and a customer of ours, has been putting this car together for two years. We installed a modern dual A-Arm independent front suspension with power rack and pinion steering. We also upgraded the suspension at all four corners with 12" drilled and slotted Wilwood brake upgrades. The car has a 347 Stroked engine pushing 520 hp. This 'Stang is one super fast ride. Look for this car to be featured in MM & Mustangs and Fast Fords in several articles.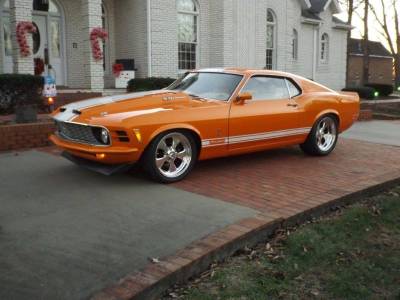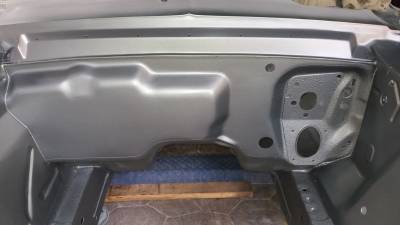 10 photos
This is a 67 Mustang with a Heidts PRO-G Front and Rear Suspension, 351W Engine and T56 6 Speed Transmission. Customer is located all the way over in the Dominican Republic.